VIET SIN ONLINE CORPORATION
Star Teachers (www.giaovienngoisao.com) is useful website for candidates to easily find suitable jobs in education field. Star Teachers is also a place for employers to find and choose appropriate and qualified candidates. In other words, Star Teachers is a perfect solution that can balance the sources of education manpower between regions and major urban centres.
Human nurturing is always the top concern of every country, including Vietnam. In addition, education is one of the industries that attract a lot of young people's attention. Therefore, the emergence of Star Teachers provides a fair environment for young people to exhibit their capabilities and have the opportunities to get their dream jobs in human nurturing.
Giaovienngoisao.com is the top choice of over 60 000 educational institutions for the following advantages:
- Thousands of applications that are regularly updated.
- Getting access to sources of promising candidates more sufficiently than any employment websites related to education manpower can.        
- Attracting candidates through brand promoting events.        
- Recruitment events based on employers' needs.          
- A solution for connecting, recruiting and managing talents.
Giaovienngoisao.com is in VsionGlobal's ownership – the leading company in education industry. Founded in Sep 2003, VsionGlobal is one of the pioneers that provide comprehensive solutions for interactive teaching and learning in order to bring about a new era of vigorous development, create added values for education industry, create jobs as well as  solutions which can aid enterprises and the government. In particular, we also develop solutions that can provide interactive environments for individuals to collaborate, hence satisfying the needs of incoming advanced education system in Vietnam.
Prominent brands of VsionGlobal: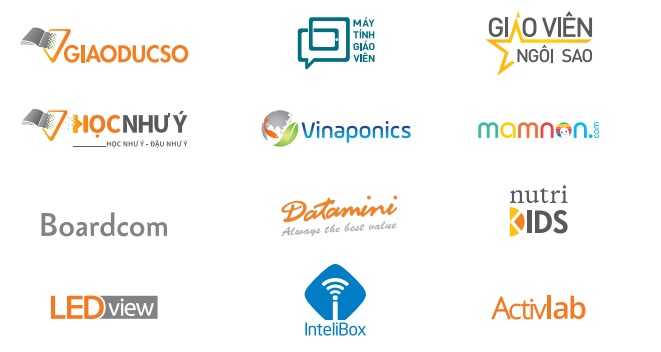 Headquarters: 625/9 - 625/11, Xo Viet Nghe Tinh Street, Ward 26, Binh Thanh District, Ho Chi Minh City     .
Tel.: +84 8 3511 9242         
Fax: +84 8 3511 9245         
Establishment license no.: 4103001990